3 ESSENTIAL OILS FOR BETTER SLEEP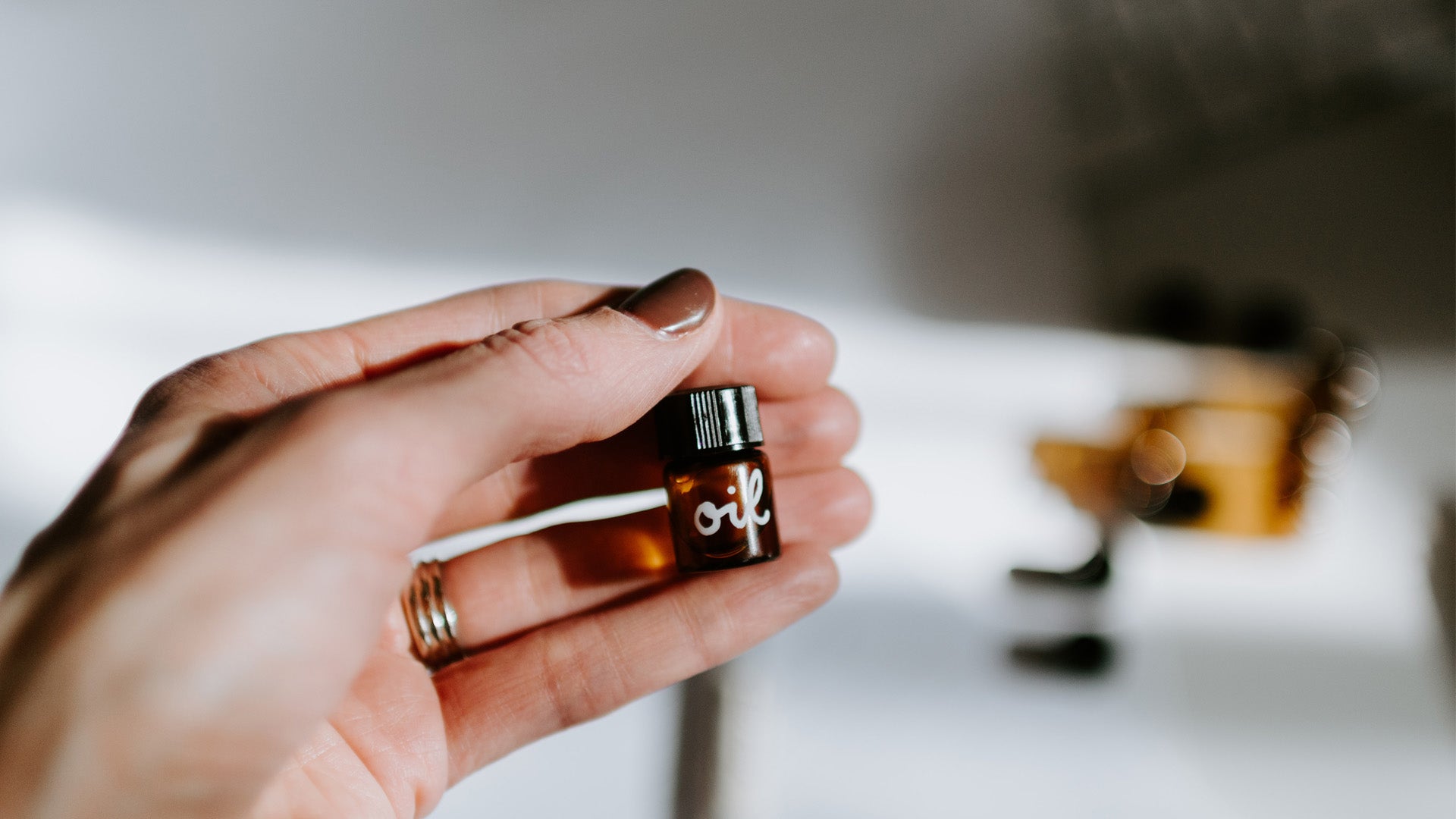 Wondering how lavender and other essential oils can help you sleep better? Read on to get a better understanding of our powerful sense of smell and find out which are our 3 favourite essential oils for better sleep.
The power of smell
Often overlooked, our sense of smell is actually one of our most powerful senses. It is extremely acute and intense. It is also very personal as it is closely linked to our emotions and memories.
In fact, the information we receive from our smell sense goes immediately to the limbic system of our brain which controls our emotions and memory. Whereas the signals from our other senses go first through the thalamus which passes them along to the appropriate area of the cerebral cortex to be processed. This is what makes our smell sense so special and incredibly strong.
This also explains why Aromatherapy has been around for centuries, going back to early societies. Egyptians, Chinese, and Romans used these plant oils for their benefits in healthcare, religious ceremonies, beauty treatments, personal hygiene, and food preparation. 
The practice of using concentrated plant extracts to improve our health is not new but we now have scientific and medical studies that confirm the benefits of using aromatherapy, especially to help with sleep, depression, anxiety, and overall quality of life. 
Read on to find out more about our favourite essential oils for sleep and what they could be doing for you. 
Our 3 favourite essential oils for sleep
Lavender
Lavender is the most popular natural remedy to promote better sleep. Its soothing floral scent has a sedative effect on our body. It helps lowering blood pressure, heart rate, and temperature. Hence promoting a good night's sleep. Many studies have shown inhaling lavender improves sleep quality and can help treat mild insomnia.
With its calming scent, lavender also helps with reducing anxiety and restlessness. It improves overall sleep quality and also elevates daytime alertness, providing more energy in the morning which is great to keep your circadian rhythm in sync. 
Frankincense
Frankincense is the king of essential oils. It has been used in rituals for thousands of years providing a wide range of benefits including relaxation and sleep. With its warm and spicy scent, it is a grounding oil that calms the mind and slows the breath. Frankincense oil helps to fight depression, alleviate anxiety, and find restful sleep.
Sweet Orange
With its sunny and fruity scent, inhaling sweet orange essential oil brings positive and happy emotions to the mind and helps to release anxiety. Sweet orange has uplifting properties (like all the citrus oils family) but is also a calming and balancing oil. By providing a positive relief of tensions in the mind and body, sweet orange is very effective in assisting with insomnia and can improve sleep quality.
Aromatherapy is personal
You should pick the essential oil that has the most impact on yourself. Smelling is a highly individual experience as we all have different backstory and olfactory references. Some scents may have stronger emotional connections than others for you. You can also consider using a combination of different oils to get the perfect result.
In addition to Lavender, Frankincense, and Sweet Orange, there are other essential oils you could consider to help you sleep better:
Rose, Geranium, Neroli, Jasmine – calming floral scents.
Chamomile – relaxing, fresh, and sweet herbal scent.
Vetiver, Cedarwood – grounding woody scents.
Bergamot – de-stressing citrus scent.
Ylang Ylang – relaxing subtle exotic floral scent.
Sweet Marjoram – soothing, warm, and spicy herbal scent.
Clary Sage – de-stressing, earthy, herbal, and slightly floral scent.
With aromatherapy, you can enjoy your essential oils in different ways depending on the benefits you are looking for and your own preference. They include:
Inhalation. This is the safest way to use essential oils and it can be achieved using a diffuser, a roll-on, mist, candles, sachets, etc.
Topical application. When diluted with carrier oil or water, you can absorb essential oils through your skin via massages or baths.
Make sure you use essential oils with care as they are extremely potent. Especially before applying into the skin, they need to be properly diluted with a carrier oil. Also, if you are pregnant or breastfeeding, speak with your doctor before using essential oils.
All and all, essential oils are a natural and holistic addition to any healthy lifestyle and the right aroma may help you drift off faster. To browse our selection of aromatherapy products click here.
Smell well, sleep better ;)