WHAT ARE THE BEST BEDROOM COLORS FOR SLEEP?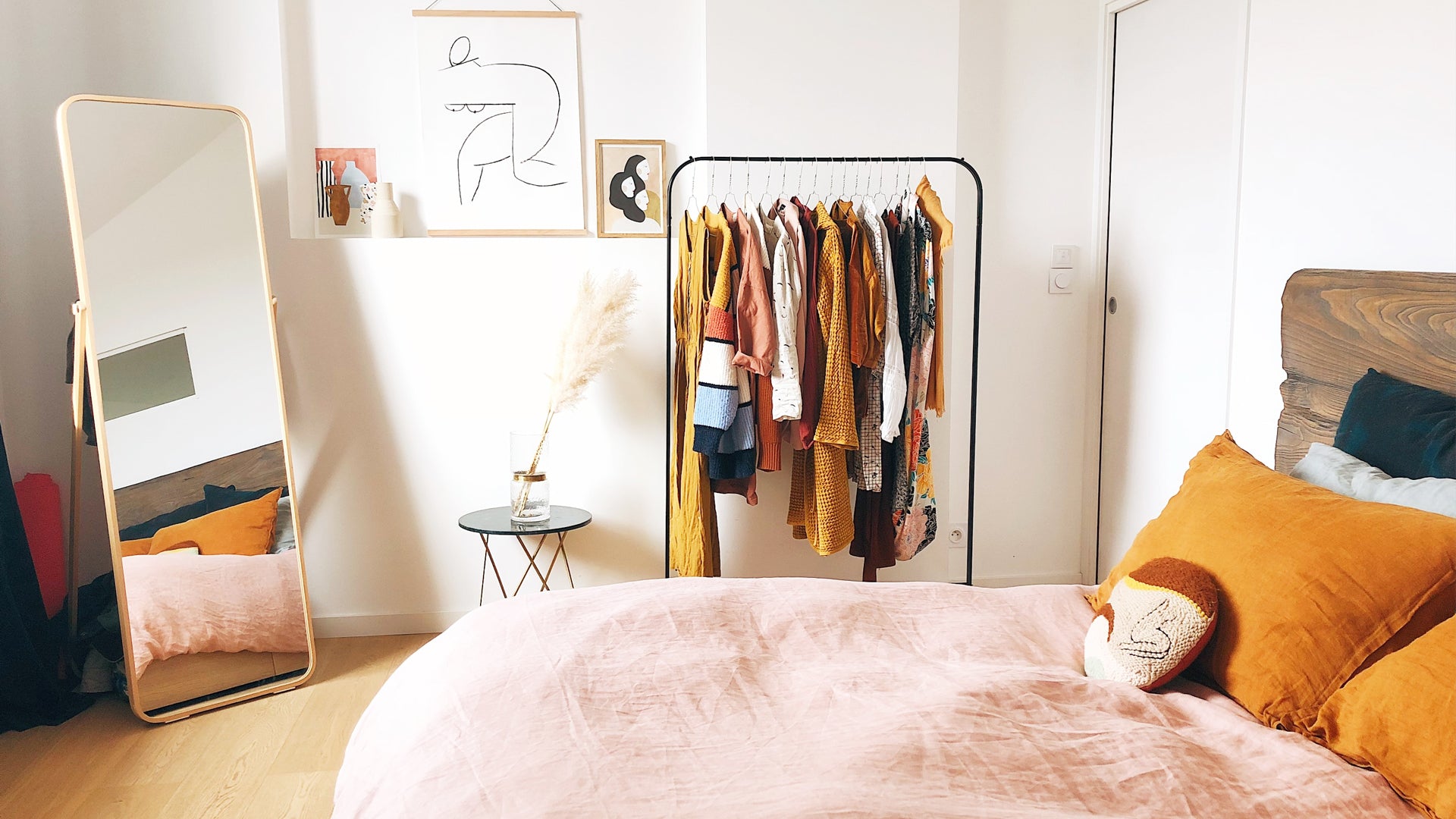 A good night's sleep could be as simple as painting your bedroom in a relaxing tone. In interior design, colors are not just a way to express our personality, they also have a remarkable impact on our emotions and mood.
A 2013 study on 2,000 British homes by Travelodge, looked at the correlation between bedroom color and sleep quality. They have found the following colors are the best to promote sleep:
1 -
Blue
with 7 hours and 52 minutes of sleep every night.
2 -
Yellow
with 7 hours and 40 minutes.
3 -
Green
with 7 hours and 36 minutes.
4 -
Silver
with 7 hours and 33 minutes.
5 -
Orange
with 7 hours and 28 minutes.  
The worst colors were purple (5 hours and 56 minutes), brown (6 hours and 5 minutes) and grey (6 hours and 12 minutes).
Blue, Green & Silver
If you have trouble falling asleep, neutral and cool colors are your best options. Shades of blue, as well as green and silver, are cool and calming colors.  Using these colors in the bedroom can help lower blood pressure and heart rate and promote relaxation.
Yellow, Orange & Gold
Warm colors also work. Gold, muted yellow and orange tones can create a cozy and comforting atmosphere. These colors are associated with happiness and well-being and can increase your energy to wake up in the morning. Feng Shui principles also recommend the use of muted skin tones like cream, beige and peach in the bedroom for a restful sleep.
Soft Tones
While many different colors can work in the bedroom, it is important to choose soft and muted tones with a matt finish in order to promote sleep. If a color is too bold and bright it could be exciting. Red, for instance, is associated with increased energy and anger, so it is definitely not the best color for the bedroom.
We should especially pay attention to children's bedrooms. While they may enjoy a room filled with bright colorful objects and patterns, it can be over-stimulating and not helping them to get a restful sleep.
Ways to add colors to your bedroom.
These simple actions can shift the entire feel of a room.
Paint a wall in a relaxing tone.
Hang artwork with the recommended colors.
Add a large decorative object with your preferred color (a vase, a chair, cushions…)
Change the color of your bed linen.
Get colored lightbulbs.
Of course, changing our bedroom color is not a miracle solution for better sleep. To improve our sleep quality we should look at our sleep hygiene and environment as a whole and make small improvements daily.
For other ways of improving your nighttime routine, check out our selection of products here.
- 88SHEEP Team